The Cup is less than a month away. These previews will be coming fast and furious. Check out my other wild speculations here.
Group F: Argentina, Bosnia and Herzegovina, Iran, Nigeria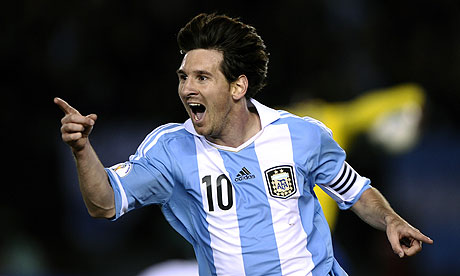 The flow!
Prediction: Argentina win group, Nigeria second.
Argentina.
I have so many questions.
This won't be a surprise to anyone: Argentina is good. Like, best-team-in-the-world good. They have arguably the greatest player in the world in Lionel Messi, and a host of other players who actually play better than him when playing for the national team. Names like Gonzalo Higuain, Sergio Aguero, and Ezequiel Lavezzi jump out at even the most casual soccer fan, and their midfield and back line are anchored by veterans including Javier Mascherano, Fernando Gago, and Pablo Zabaleta.
Honestly, they're just stupendously talented. Add in the fact that they're in South America and they're in a very weak group, and you can seriously start to talk about their championship aspirations.
Nigeria.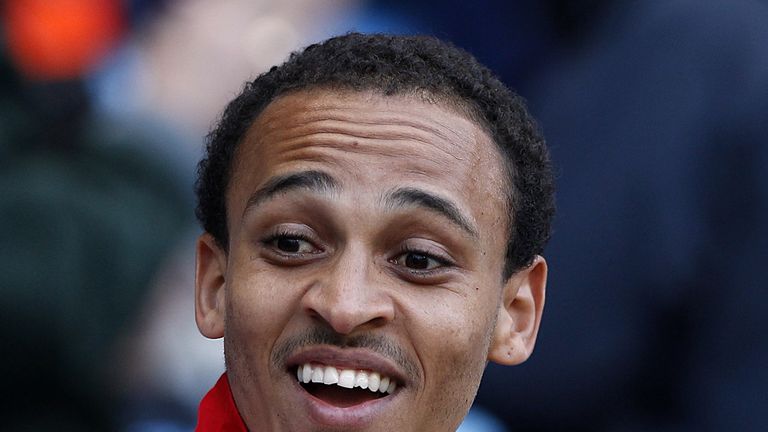 Cool story, bro!
Now we've come to the unpopular opinion. Nigeria, the 45th-ranked team in the world, will escape this group over the combined powers of both Bosnia AND Herzegovina, who are ranked 25th. It seems very unfair that B+H get to draw from two countries, but I digress.
Nigeria, to put it bluntly, has got this. First off, they open up against Iran. Iran is a horrible soccer team. Nigeria will win 3-0. They'll get some momentum going, and then roll into the clash with B+H with a full head of steam. B+H will be coming off a royal pounding at the hands of the Argentinians, who will come out for their first World Cup match with fire in their eyes and lava in their hearts, or whatever the saying is.
Nigeria's momentum will help them in this match, but it won't carry them through to the win. What will? Oh, I don't know, how about talent and recent big-game experience?
This Nigerian team has some serious skill. Peter Odemwingie, despite his flitting around the bottomer-regions of the EPL, is still a talented goalscorer (though he does have trouble putting them away in international competition). John Obi Mikel Obi Mikel (or whatever he's calling himself these days) has been a stalwart at Chelsea since like the JFK assassination, and he's still only 27 somehow. After the final game of the group stage, defender Joseph Yobo will have collected 100 caps for Nigeria, taking him further into the lead for most-capped player in the nation's history. Captain and keeper Vincent Enyeama is the first-choice tendy for French Ligue 1 side Lille, and came within 114 minutes of setting a record for most minutes without conceding a goal earlier this year. So yeah, they're pretty good.
Furthermore, the Nigerians have played some legitimately important matches recently. They came in third in the African Nations Championship, which just ended in February. They beat host nation South Africa 3-1, stormed back from 3-0 down to grab an extra-time 4-3 victory over Morocco, and only lost to runners-up Ghana on penalties. Meanwhile, B+H have been prancing around places like St. Louis and Austria, playing teams like Egypt and Lithuania. They do tune up against the Ivory Coast and Mexico in the coming weeks, but still, I'm not convinced that they're ready to play under pressure.
Bosnia and Herzegovina.
"Are you not entertained?"
So I'm not really sure if this whole Bosnia AND Herzegovina thing is one country, two countries squashed together, two countries that used to be one country and are now two but just say they're still together so their friends don't think anything's wrong, or whatever. I'm calling them B+H.
Also, I just don't think they're that good. For God's sake,
WE beat them
. And we kinda suck.
They do have that man up there, Edin Dzeko, who plays for EPL champions Manchester City. He's pretty good. He scored 16 goals for Man City in 31 games. Not shabby. However, they really don't have any other players of note. They have another forward who plays for Stuttgart, Vedad Ibisevic, who has 20 goals in his 53 national team appearances. So I guess he's OK too.
However, I just see this as a strange World Cup. Brazil is a weird place, and European teams tend to falter on South American soil. I think in any sort of Europe vs. non-Europe clash, the crowd will back the non-European team out of some kind of underdog, us-against-the-old-guard mentality. As mentioned earlier, B+H haven't played in any sort of cauldron lately, and they won't before next month.
Iran.
Sidenote: I just realized I put a song link in the caption for my last-place team in the
previous post
too. Since twice is a trend, I guess I'm doing this from now on.
Anyway, not much to say here. Iran is freaking awful. It's a testament to how colossally screwed up the FIFA rankings are that this team is 37th. They'll be lucky to scratch out a draw in this group.