This is a bit on the late side, as the Premier League season is already sprinting to its inevitably breathless conclusion. We're somehow 28/38ths of the way done, which, of course, reduces nicely to 14/19ths.
But I digress.
Since its inception in 1992, the Premier League has seen players from more than
a hundred different nations
suit up for its clubs. That's a lot of very foreign, and very interesting names. Some of my favorites from years past include:
Papa Bouba Diop
Morten GAMST Pedersen
Ruud Van Nistelrooy
Alright, enough chitter chatter. On to the Best XI: Names of the EPL. We'll be using a 4-3-3 formation because we're pressing up for maximum goals. Feast or famine with this side.
Goalkeeper
G:
Jussi

Jääskeläinen

-
West Ham United
Those thighs look awfully jussi.
If West Ham fans don't refer to this Finn as Juicy J, then I've lost all faith in humanity. Also, LOOK at all those accent marks! The dude's last name looks like a damn daisy meadow.

Defenders


Sip.
I read this guy's name as "Nacho Montreal" every time, without fail. Makes me think of some fancy French-Canadian tortilla chip dish. If Ben Foster had a brother named Bananas, we could have the dessert as well as the appetizer.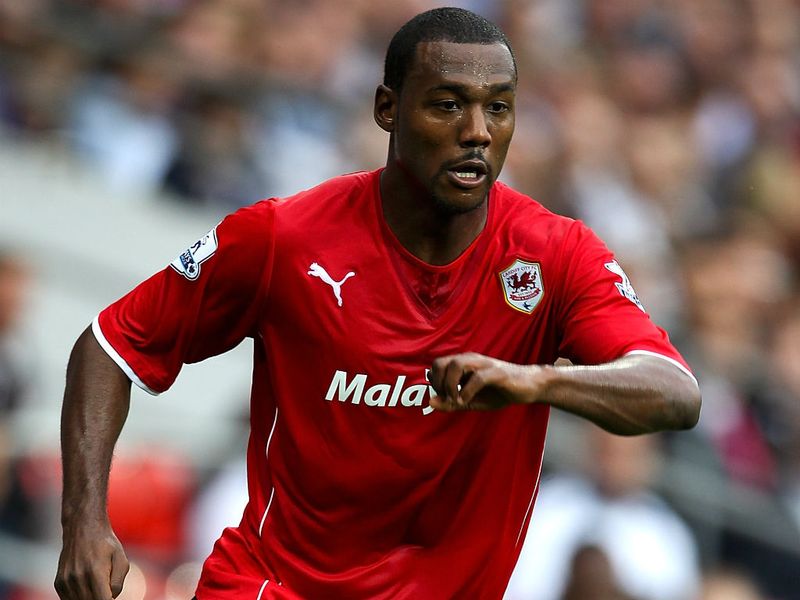 "Atomic Forearm!"
Along with having a surname composed of a Biblical term and a woman's first name, Kev here has a damn accent mark over the "e" in Kevin. How are we supposed to pronounce "Kevin" any differently? "KAYvin"?
"RELEASE THE KRAKEN!"
'Nuff said.
Ahmed Elmohamady
- Hull City
"Sandwich time for Ahmend!"
Anyone with "Elmo" in their name makes the squad. No exceptions.
Midfielders
"EW Ahmed get that sandwich outta here."
The fact that there's a midfielder named Cleverley is fantastic.
Rocket fart in 3.. 2.. 1...
This dude's name is more confused than Adam Sandler in
50 First Dates.
His given name is John Michael Nchekwube Obinna. Then, in 2003, the Nigerian Football Association submitted his name on a team sheet as "Mikel" instead of "Michael." He liked the sound of that, and clearly hated his father Michael, so he just changed it permanently to Mikel. At some point, he dropped the unpronounceable N-name in the middle, as well as the end of his surname, and then switched his middle and last name, turning into the famous John Obi Mikel. Now, inexplicably, his name on team sheets appears as John Mikel Obi again, although he has stated that he
prefers to be called Mikel John Obi
.
Got all that?
"IT'SA ME! WAAAARIO!"
Robert Snodgrass is the perfect name for a Scotsman. And that's what we have here. A red-nosed, bearded, evidently psychotic Scotsman.
Forwards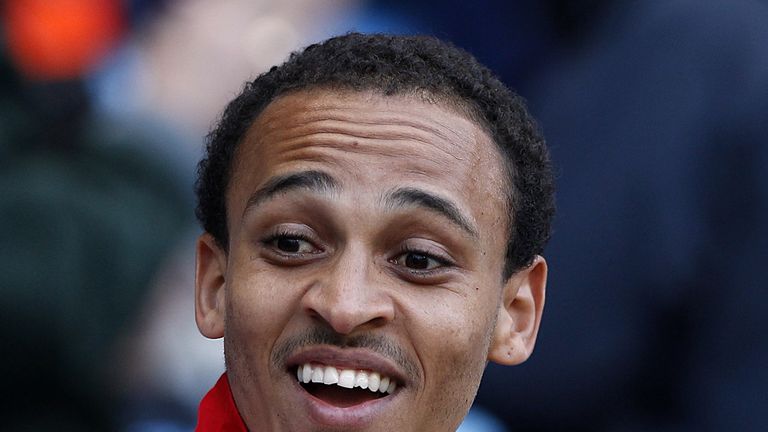 "Cool story bro!"
This name is just fun to say. I mean, Peter is decent, but Odemwingie is tremendous. O-dem-wing-gee. Wonderful.
Of all the combinations of words that flow well off the tongue ("creamed corn," "buttered biscuits," "tally whacker," "
playfully anti-Semitic
"), Sammy Ameobi is the unquestioned champion. Say that name five times and unicorns will erupt from the nearest fire hydrant.
"Hooah! Gut punch activated!"
Ricky.
van.
WOLFSWINKEL.
That name was destined for stardom.
Bench
Jed Steer, Goalkeeper, Aston Villa
Lee Cattermole, Midfielder, Sunderland
Yussuf Mulumbu, Midfielder, West Bromwich Albion
Gary Hooper, Forward, Norwich City ("Hooper drives the boat, Chief!")
Adnan Januzaj, Forward, Manchester United
Romelu Lukaku, Forward, Everton
Gabriel Agbonlahor, Forward, Aston Villa